SPACIOUS 3-SEAT LAYOUT
This true 3-passenger machine achieves driver and passenger comfort with a handhold, padded head rests, and 3-point seat belts for all riders. Extensive noise and vibration reduction measures provide a smooth and quiet ride. The superior seating position, adjustable driver's seat, a standard sun top and an offset middle seat all provide unmatched comfort that riders will appreciate.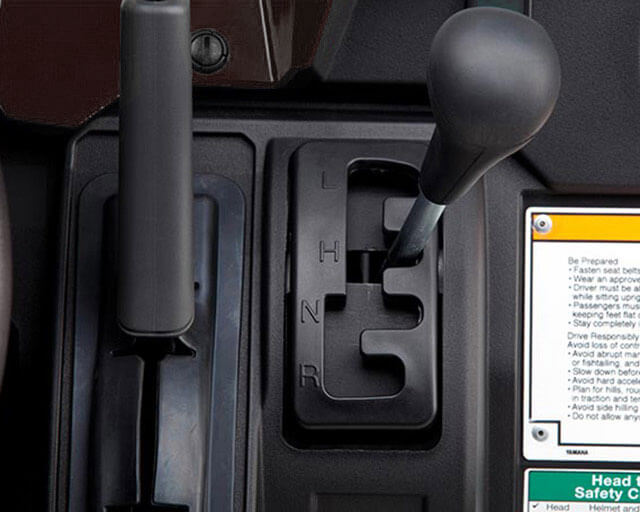 ULTRAMATIC TRANSMISSION
Ultramatic® transmission with dual-range (Hi/Lo) drive and reverse is the most advanced drive system available. An automatic centrifugal clutch maintains constant belt tension for reduced belt wear and the system features a sprag clutch for all-wheel downhill engine braking in 4WD mode and reverse.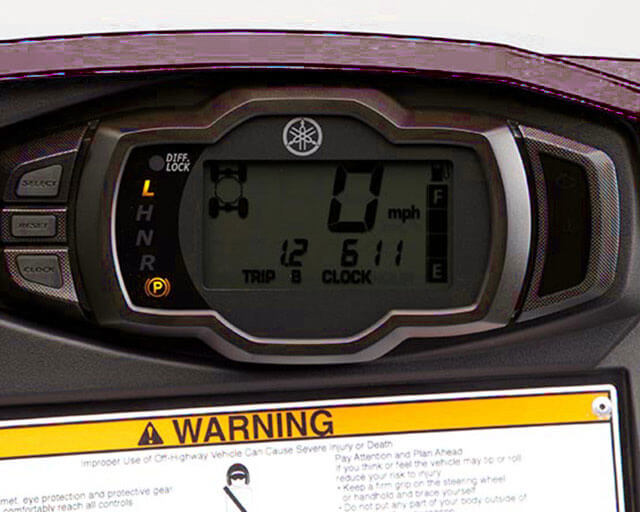 DIGITAL INSTRUMENTATION
Digital instrument panel boasts multifunction LCD display with speedometer, odometer, dual trip meters, hour meter, 4WD status, transmission position, clock and a fuel gauge.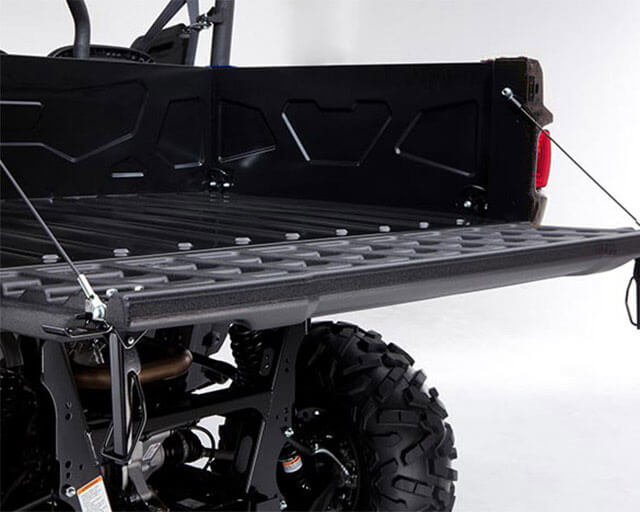 PALLET-SIZED REAR CARGO BED
To underline its serious commercial, industrial and farming applications, the new Viking is equipped with a full-sized cargo bed which can accommodate a pallet. The tough steel-lined bed measures 1380mm wide x 925mm long x 315mm deep, and has a useful carrying capacity of 272kg – and to secure the load, the cargo bed is equipped with four tie-down hooks.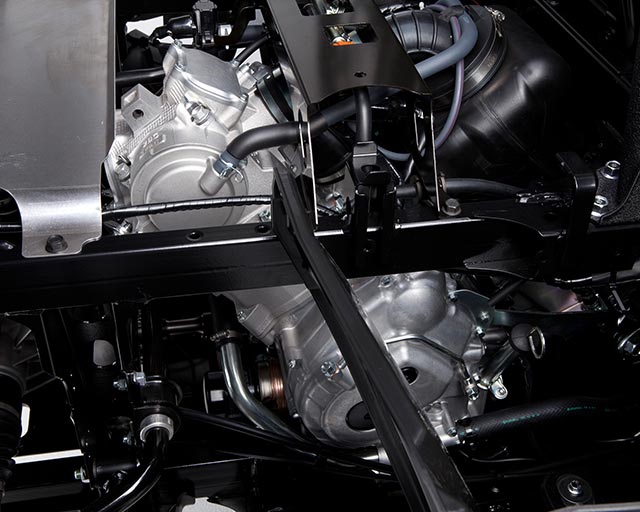 SERVICE ACCESSIBILITY
The engine is located under the cargo bed and can be easily accessed when the bed is lifted. Centre hood access for battery and other electrical components eases maintenance. Under-seat, tool-free air filter is a snap to service.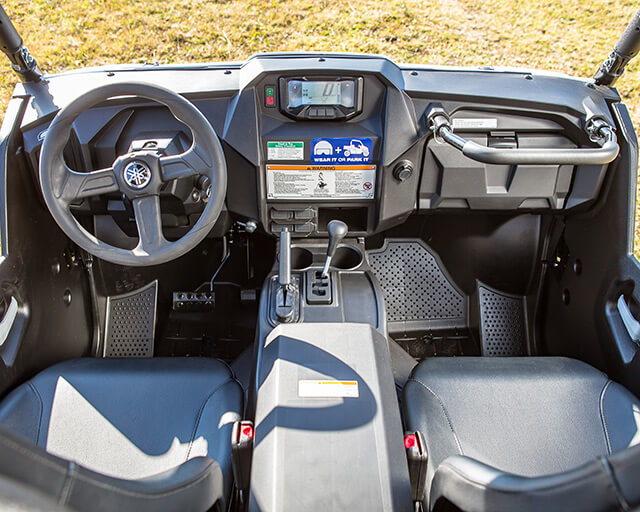 QUIET AND COMFORTABLE
The Wolverine X2 is one of the smoothest and quietest side-by-sides ever made. Noise, vibration and harshness is minimalised thanks to the refinement of the twin-cylinder powerplant as well as an array of specially-formed body panels and insulating dampers throughout the chassis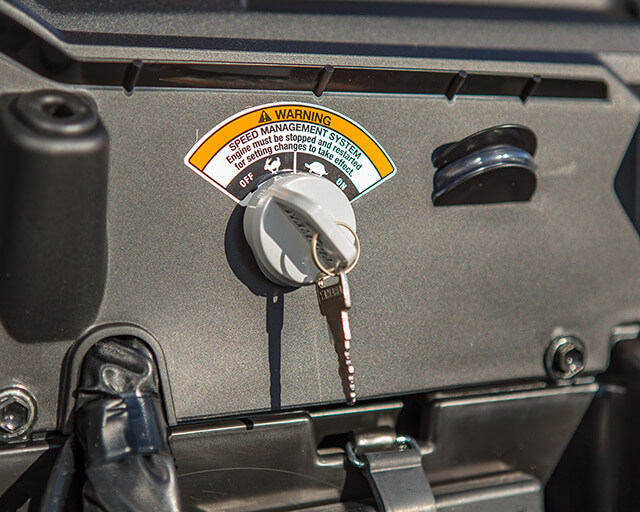 SPEED MANAGEMENT SYSTEM
The Wolverine X2 XT-R comes standard with a Speed Management System which allows the owner to limit the vehicle to a top speed of 40km/h, ideal for work sites or other special operating conditions.