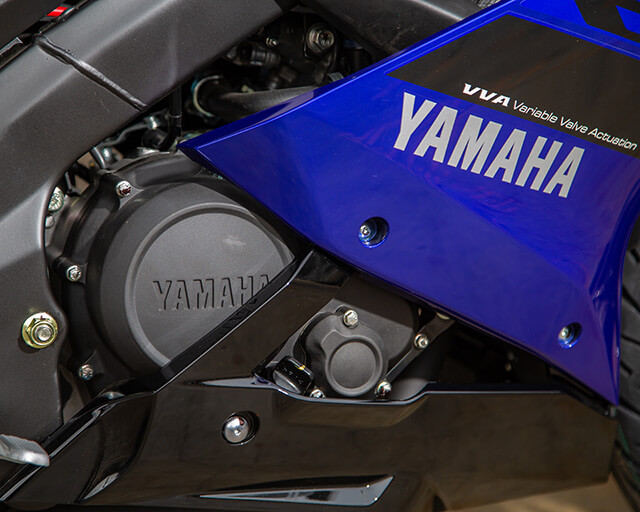 SINGLE-CYLINDER 155CC ENGINE
The engine also features a lightweight forged aluminium piston with DiASil coated cylinder wall, larger diameter intake and exhaust ports, upgraded fuelling, a 5.5 litre air cleaner that's 60 percent larger than the outgoing engine, an assist and slipper clutch and a new muffler with a three-stage expansion chamber. In addition to the extra power produced, the new engine is also more economical on fuel, delivering in excess of 450km from a single tank, that's an incredible 45km per litre.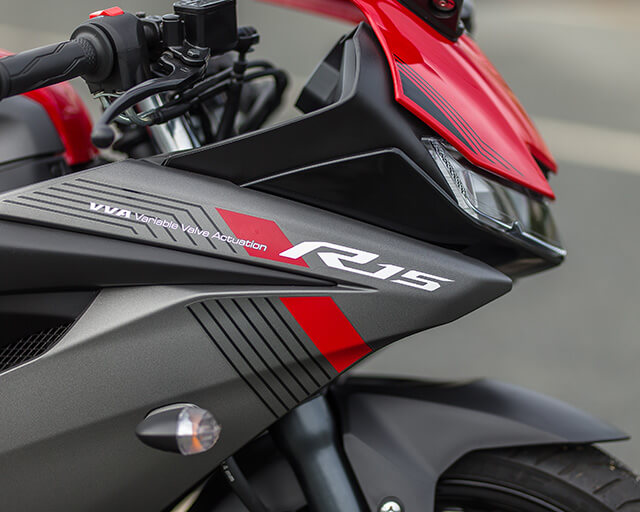 VARIABLE VALVE ACTUATION
The cylinder head features two inlet cams: one for low to mid-range rpm and another for high rpm. The switch between the two rocker arms is carried out by a solenoid motor activated at a predetermined rev-range. The result is high revving performance without sacrificing low-to-mid-range torque and rideability. The technology delivers an 18.3 percent increase in power from just a three percent (5cc) increase in engine capacity.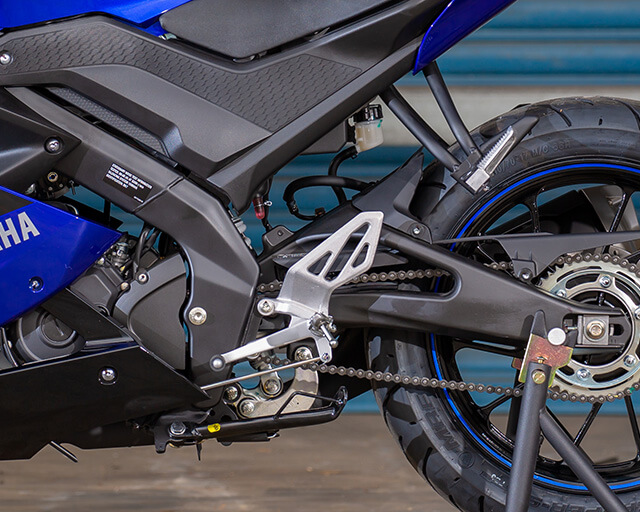 DELTABOX FRAME
A 20mm increase in width between the left and right pivot points on the updated Deltabox frame, now 221mm, has allowed the fitment of a new delta-shaped swingarm. Reinforcement of the swingarm is by internal ribbing, to accommodate a wider 140/70-17 rear tyre on the wider rear wheel.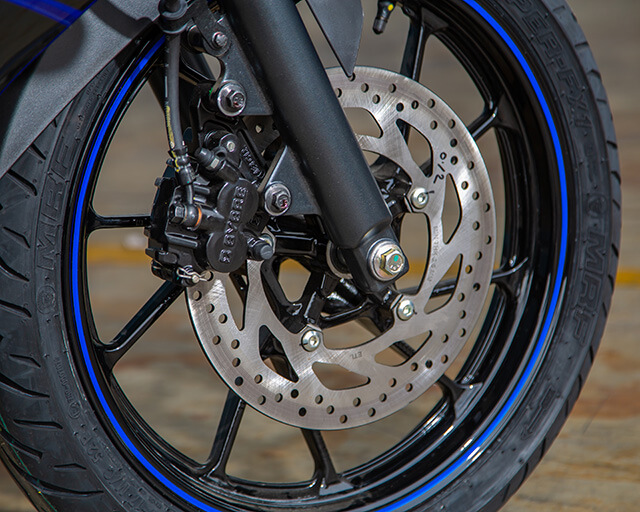 LARGER BRAKES
Braking performance has been increased with a new 15mm larger 282mm front brake disc and twin-piston caliper. At the rear is a 220mm disc with a single-piston caliper.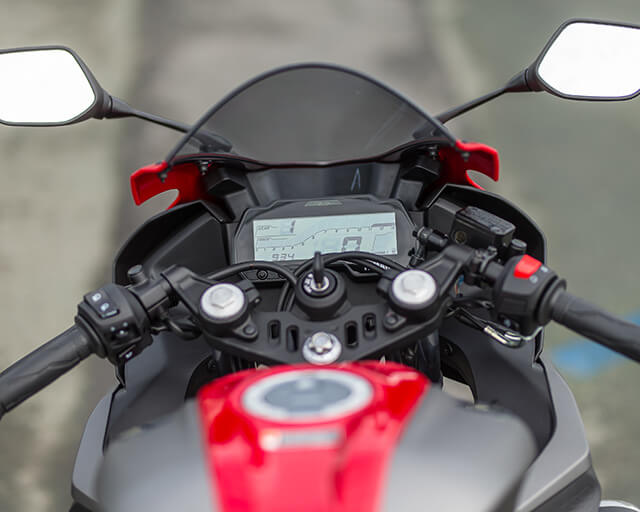 RACE-INSPIRED STYLING
Slim twin-eye LED headlights have an aggressive glaring eyes look similar to the YZF-R1, while the cockpit features a YZR-M1-inspired triple clamp and multi-function LCD instrument panel.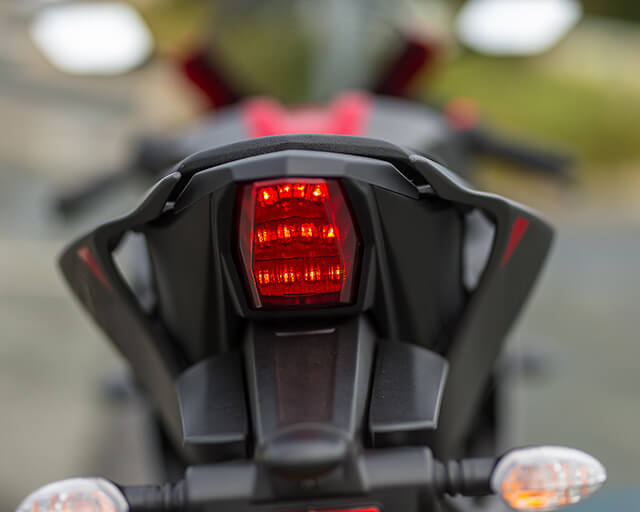 AERODYNAMIC BODYWORK
The racing-inspired bodywork is now more aerodynamic, featuring a central air intake and layered fairings. An indentation in the top of the fuel tank optimises the rider's tuck position. Fuel capacity has been reduced by 1-litre to 11-litres for a more streamlined design.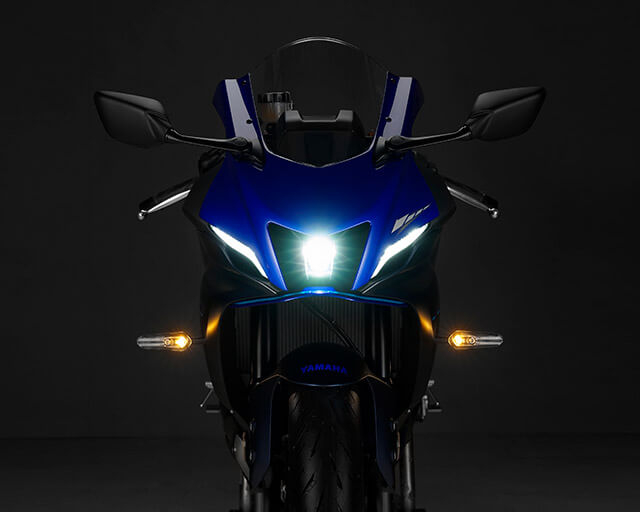 NEW LED LIGHTING
The iconic R-Series M-shaped intake duct and twin-eye front design of the new YZF-R7 houses an adaptive bi-functional LED headlight. The R7 is also equipped with a new LED taillight and front and rear turn signals. Light and compact, the new LED lighting complements the next-generation style of the bike and reinforces the premium specification of the supersport class. Not only do the LEDs offer long life with minimal power draw, they provide brilliant illumination for confidence and visibility day or night.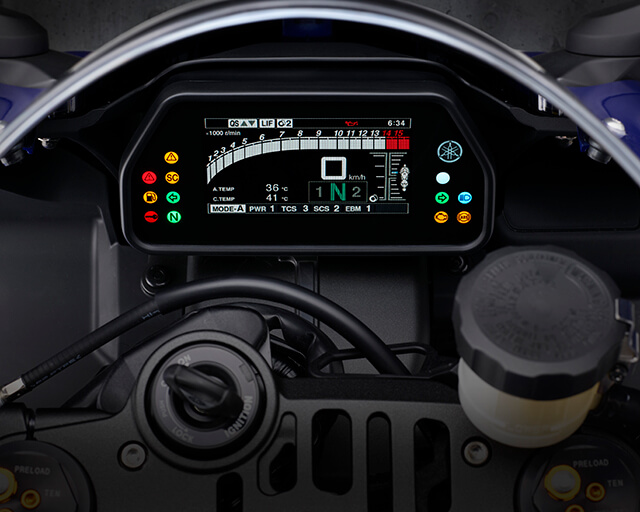 ACCELERATOR POSITION SENSOR
An all-new Accelerator Position Sensor with Grip (APSG) ride-by-wire system- featuring Yamaha's Chip Controlled Throttle (YCC-T) - eliminates throttle cables and reduces weight while providing smoother throttle operation.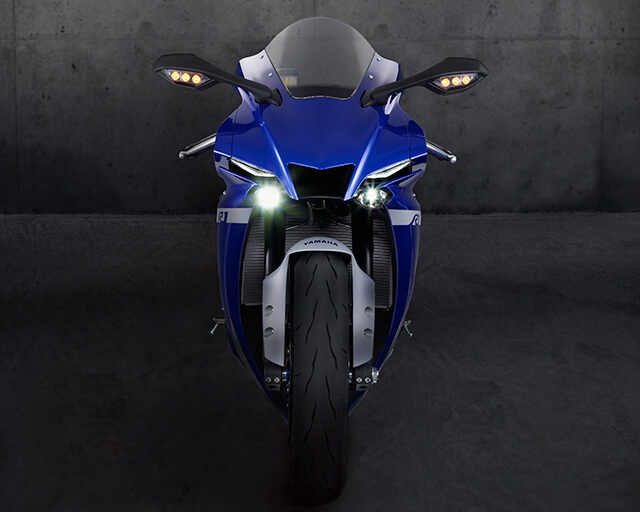 LED HEADLIGHTS
New lightweight, compact LED twin headlights for both the low and high beam, combined with the redesigned body styling to create a new front face symbolising the next-generation of R-Series design.