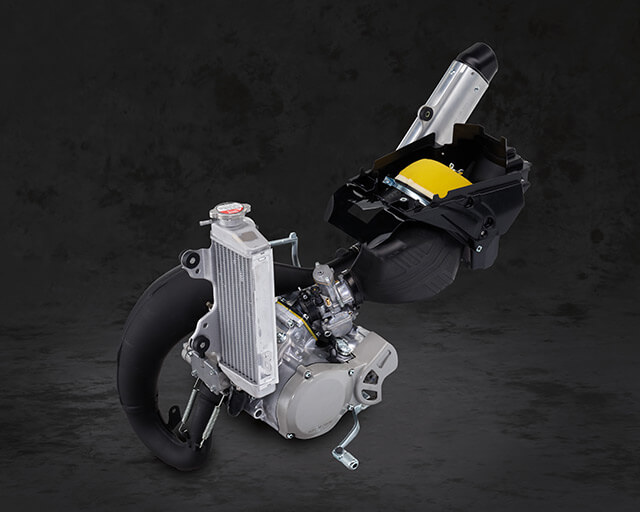 ALL NEW 2-STROKE ENGINE
The 65cc two-stroke powerplant is all new for the YZ65, and features the same advanced technologies found in Yamaha's race-winning YZ125 and YZ250 motocrossers.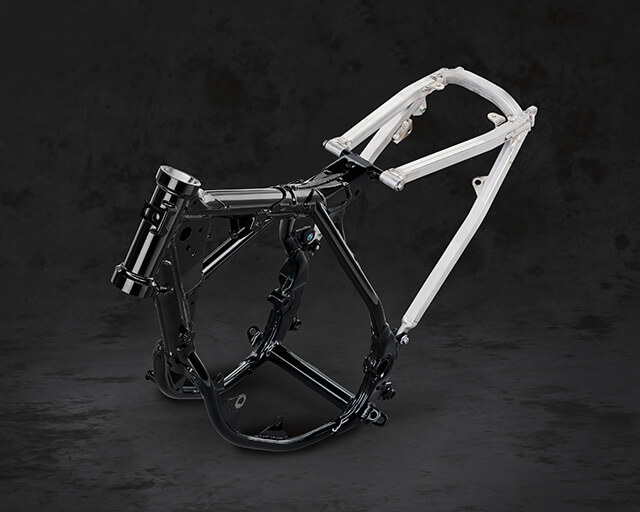 COMPACT STEEL FRAME
The YZ65 offers light, neutral handling built on an all-new steel cradle frame. Designed around the rigidity balance required for the 65cc class, this new frame delivers excellent grip feeling even across bumpy track surfaces, jump landings and whoop sections.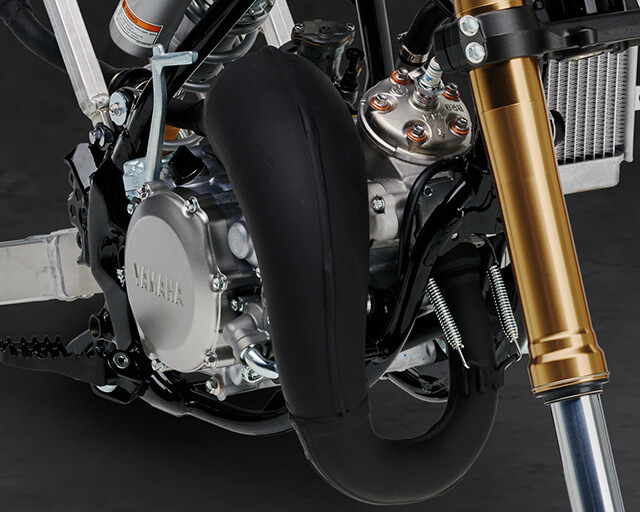 YAMAHA POWER VALVE SYSTEM
Patented YPVS™ combines crisp bottom-end torque with potent midrange and free-revving top-end, making the most of the compact engine and lightweight chassis.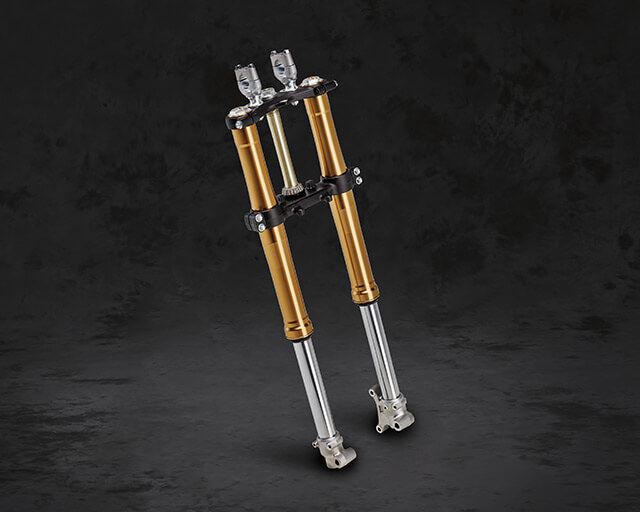 ALL NEW SUSPENSION
Up front, a 36mm KYB® fork offers unmatched compliance with settings based on Yamaha's extensive racing experience. Out back, a new link-less shock design is light and compact to suit the needs of 65cc-class riders, and acts through a new swingarm with YZ125-style chain adjusters. Both front and rear suspension systems are tunable for both rebound and compression damping.
ADJUSTABLE ERGONOMICS
The YZ65 is highly tunable to fit riders of various sizes, with a 4-position adjustable aluminium taper handlebar clamp, adjustable position clutch and front brake levers, grippy foot pegs, and long seat design to help riders move across the bike.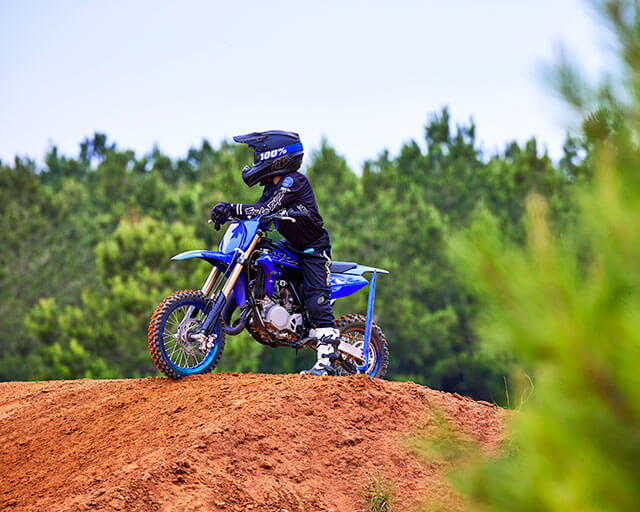 AGGRESSIVE YZ STYLING
The YZ65 may be the smallest member of the family, but it packs in the same aggressive styling as the larger YZ and YZ-F siblings, even down to the slick blue Excel® wheels.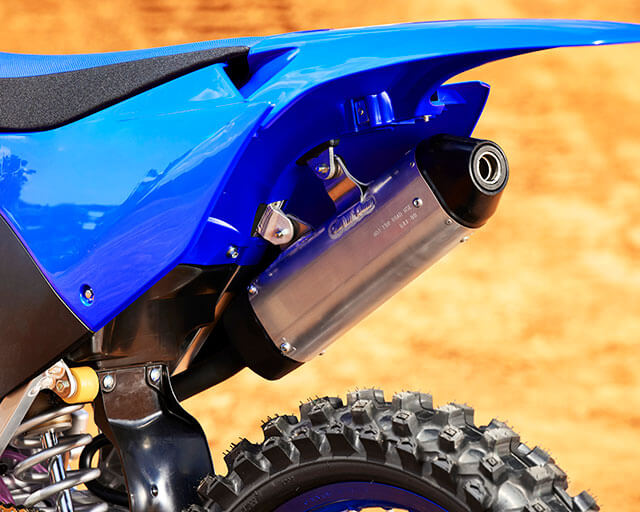 NEW REAR FRAME
Complimenting the performant aluminium semi-double cradle frame, the new rear frame on the YZ125 is designed to enhance air flow into the carburettor, and a new style cross member facilitates the use of a new single bolt fixing for the seat – for quicker and easier maintenance. The new rear frame also accommodates a new mounting point for the 50mm shorter silencer.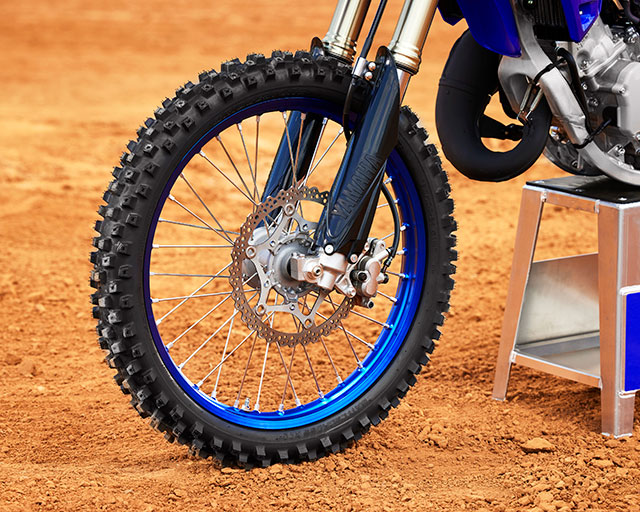 POWERFUL BRAKING SYSTEM
The brakes on the YZ125 have been redeveloped to handle the increased performance. The front disc diameter remains the same at 270mm, but a new more rigid twin-pot caliper is equipped with larger 25.4mm pistons and new pads with an increased contact area for more powerful braking. For the rear disc, the diameter is reduced by 5mm to 240mm while the pad area remains the same.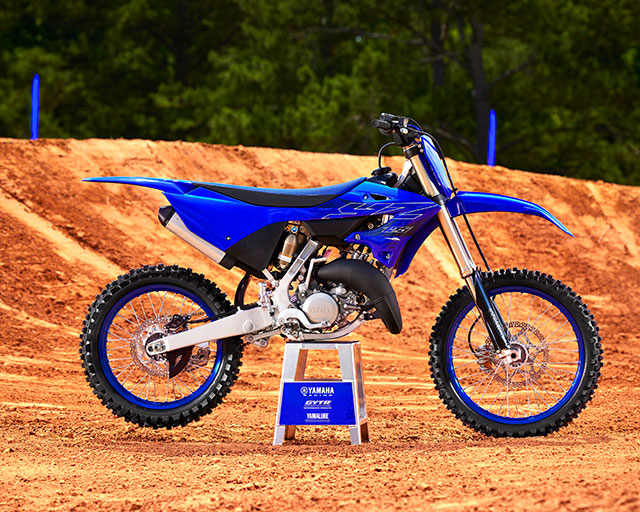 RACE-DEVELOPED ERGONOMICS
Engine performance is just one element of being competitive – the ability to handle the power effectively and take total control of the chassis is also vital. A new much flatter seat with a lower front and higher rear, together with the new slimmer tank and narrower radiator shrouds, make it much easier to shift your weight around the bike when braking, accelerating and cornering.