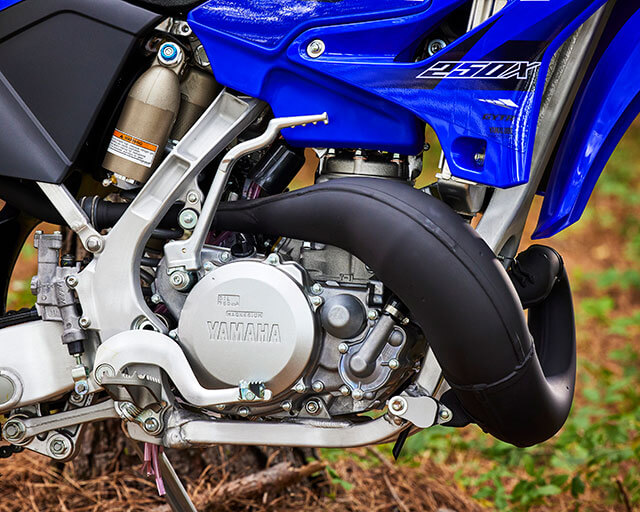 2 STROKE POWER TUNED FOR OFF ROAD
Legendary YZ250 249cc liquid-cooled reed-valve-inducted two-stroke engine, a new compression ratio, new exhaust port timing, updated CDI unit – all focused on making a wide, controllable power character ideal for off road racing.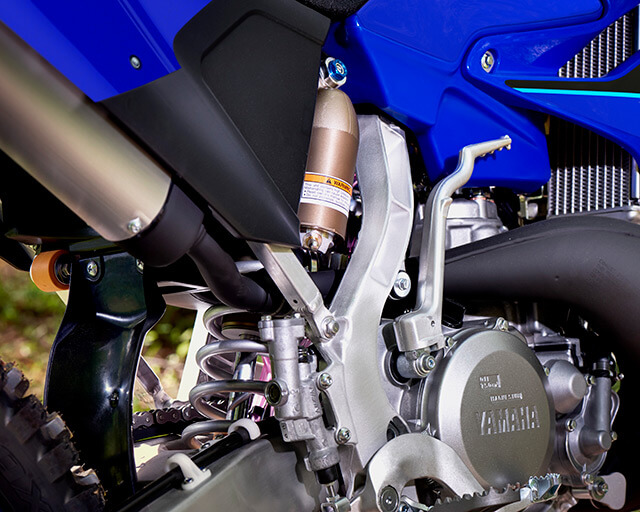 YZ250 BASED FRAME
A carefully engineered, advanced aluminium frame and swingarm give the YZ250X the famous handling proven by the championship winning YZ250 motocross machine on tracks around the world. Tips the scales at just 104kg with all fluids – which makes it lighter than a four-stroke.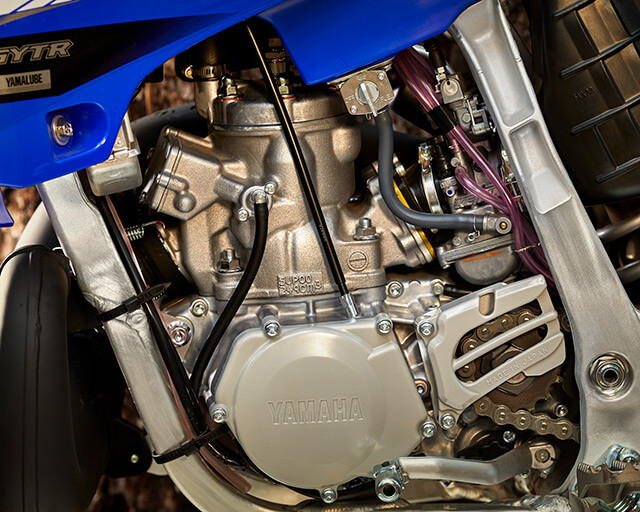 WIDE-RATIO GEARING
Smooth-shifting, five-speed, wide-ratio transmission ensures proper gearing from tight woods sections to wide-open fire roads.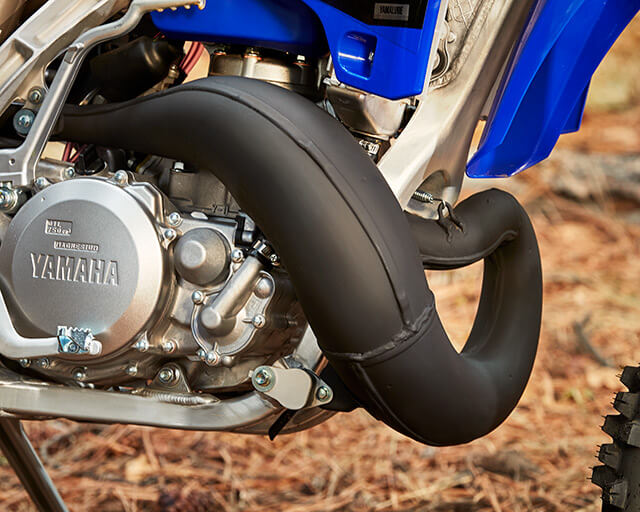 COMPACT EXHAUST
New exhaust expansion chamber is designed especially for the new YZ250X, and is narrower both horizontally and vertically for clearance on tight, technical trails, while still providing excellent exhaust efficiency.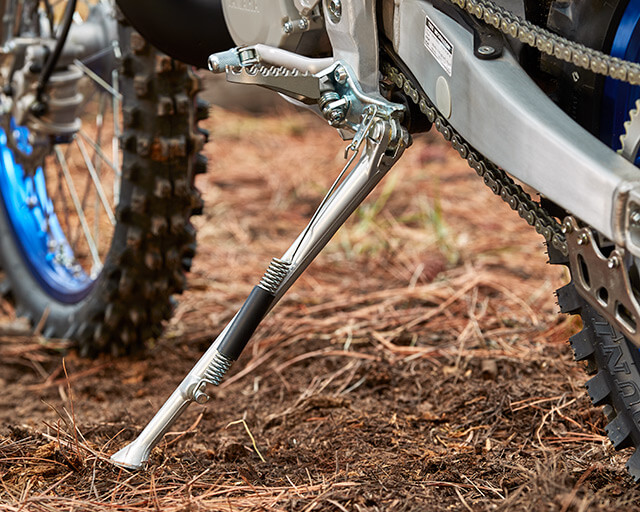 CROSS-COUNTRY FEATURES
Off-road focused tyres with an 18in rear wheel, wide-ratio gearing, a standard side stand, sealed O-ring chain and a reserve fuel petcock. An optional lighting kit is available that assists in recreational rego in applicable states.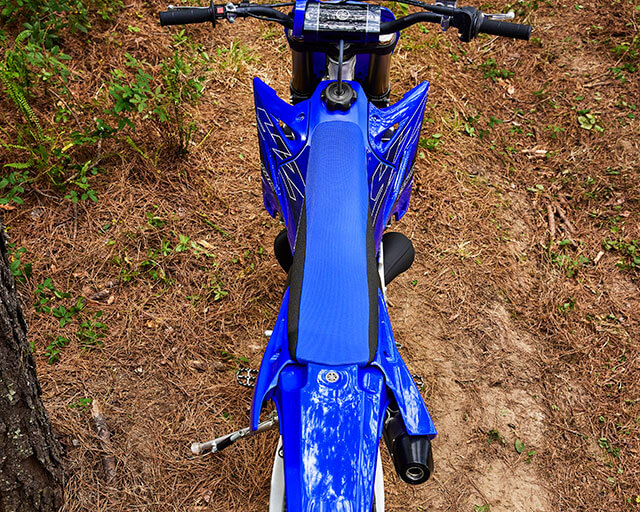 ENDURO ERGONOMICS
A racy 'gripper' type seat and narrow fuel tank combine with a tapered aluminium handlebar and adjustable mounts to create greater freedom of movement and more comfortable ergonomics for riders.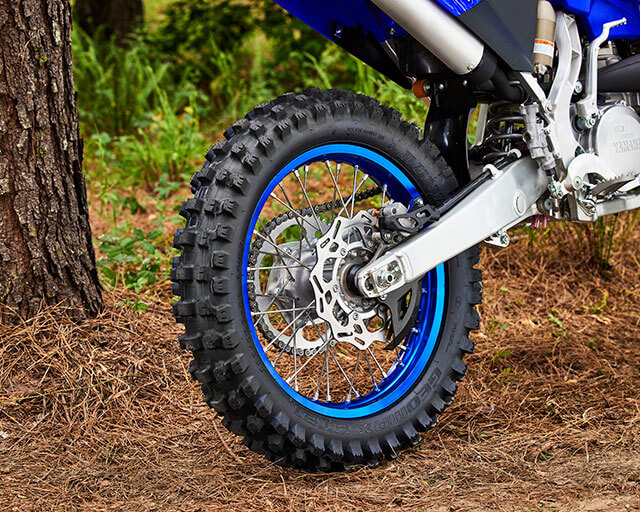 ENDURO-SPECIFIC WHEELS AND TYRES
Cross-country-spec Dunlop Geomax AT81 tyres front and rear are ready to head straight to the races. An 18-inch rear tyre has a taller sidewall to improve comfort and reduce pinch flats.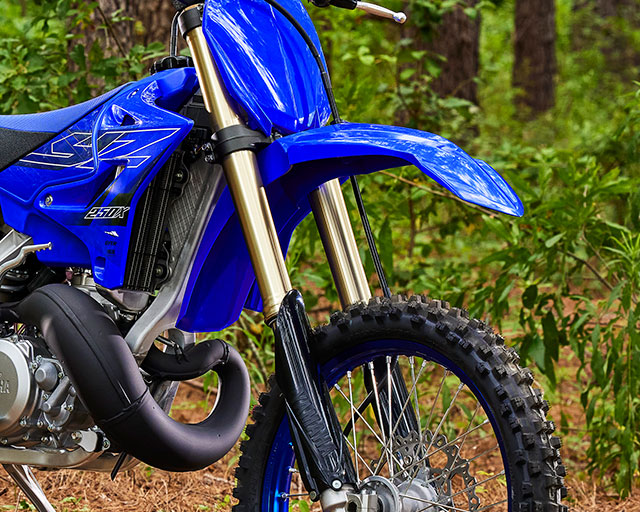 INDUSTRY-LEADING KYB FORK
Industry-leading, fully adjustable KYB spring-type fork with speed sensitive damping uses piston speed to control damping force for super-precise handling and a smooth ride, with minimal wasted stroke or abrupt shocks for the rider – all tuned for the demands of off road racing.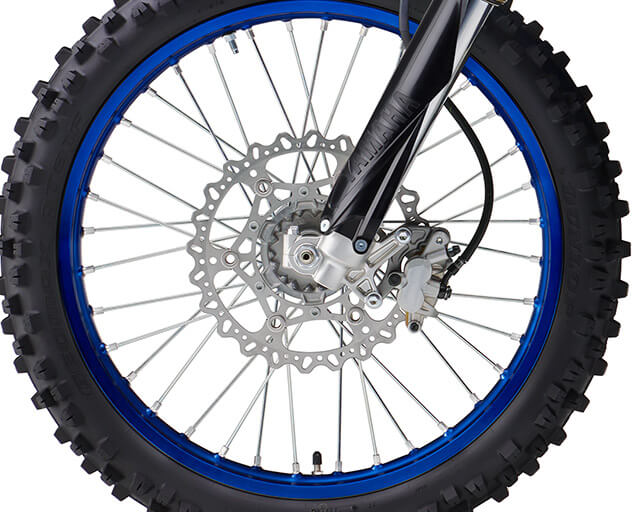 PROVEN BRAKING PERFORMANCE
YZ250F-style front brake caliper with 270mm wave-style front and 245mm wave-style rear discs minimise unsprung weight and provide excellent stopping power.