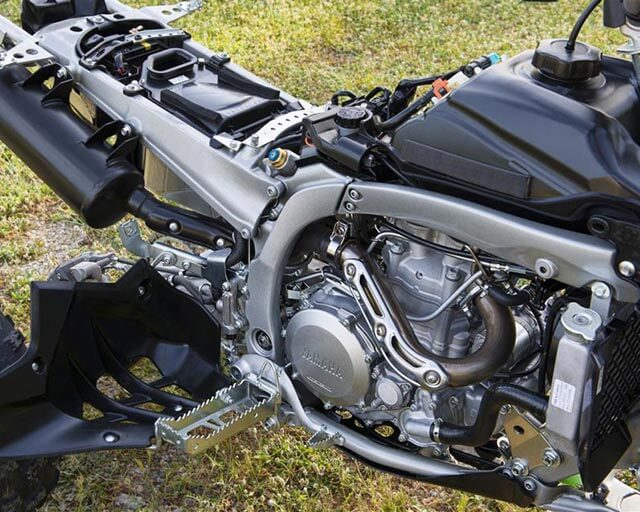 ADVANCED FRAME
The YFZ450R is motocross ready. The weldless frame is designed from lightweight aluminium, with a tension-steel bottom frame that lets the engine sit lower for excellent mass centralisation. Suspension components and settings reduce weight while providing light, sharp handling and rider comfort.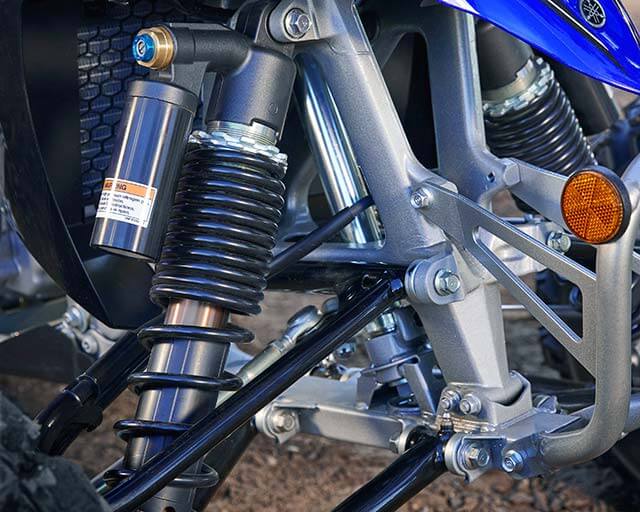 ADVANCED SUSPENSION
The front frame is as narrow as possible at the A-arm mounting points which reduces changes in camber as the suspension travels through its full range of motion. The front KYB® shocks have Kashima™ coating for smooth operation. 249mm of wheel travel means this racer is up to even the most challenging tracks. The rear swingarm has 279mm of travel for the toughest tracks.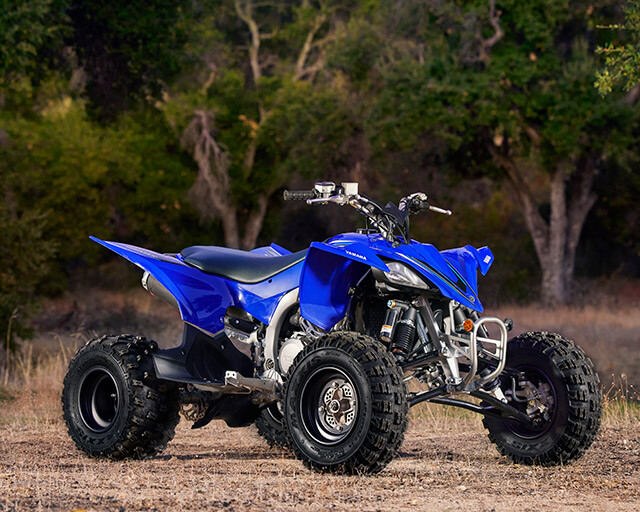 AGGRESSIVE BODYWORK
Bodywork is designed for great ergonomics and rider comfort, with more room to hang off in the corners, and the seat shape is padded in just the right places to improve lap times. Body panels come off easily without tools for service; there's no need to remove the battery or other components to take the fenders off.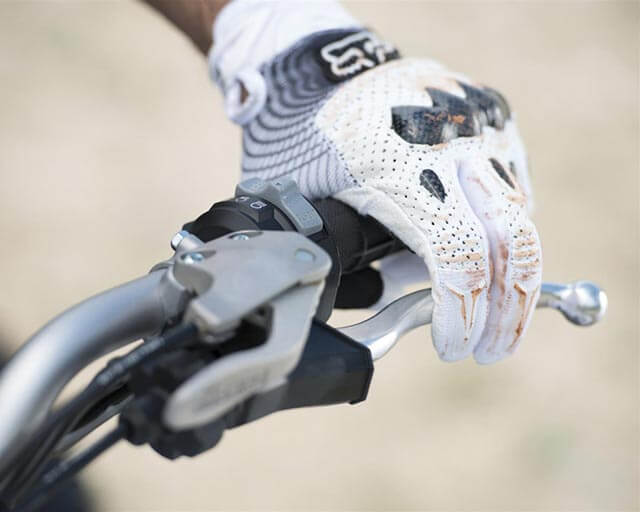 ASSIST AND SLIPPER CLUTCH
An assist-and-slipper clutch reduces clutch lever effort for less fatigue while at the same time increasing clutch plate pressure for positive engagement. This clutch system also reduces engine braking effect, which allows faster cornering, particularly when downshifting.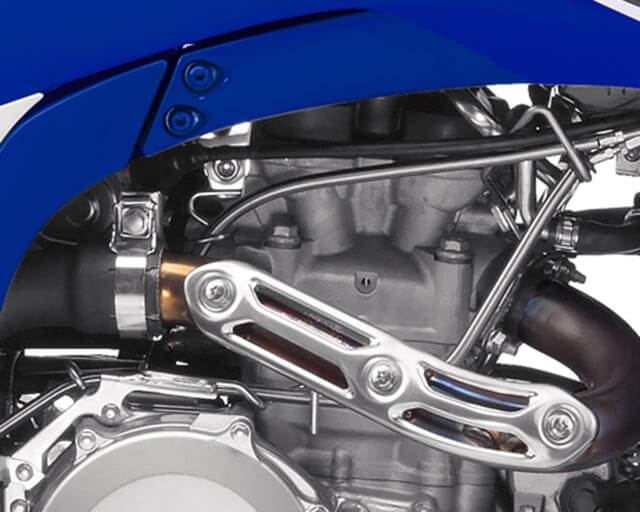 ADVANCED CYLINDER HEAD
The 449cc engine uses titanium five-valve cylinder head technology designed to deliver abundant power in the mid-range to top end, with more "hit" feeling right off idle. The higher compression ratio further improves overall engine performance.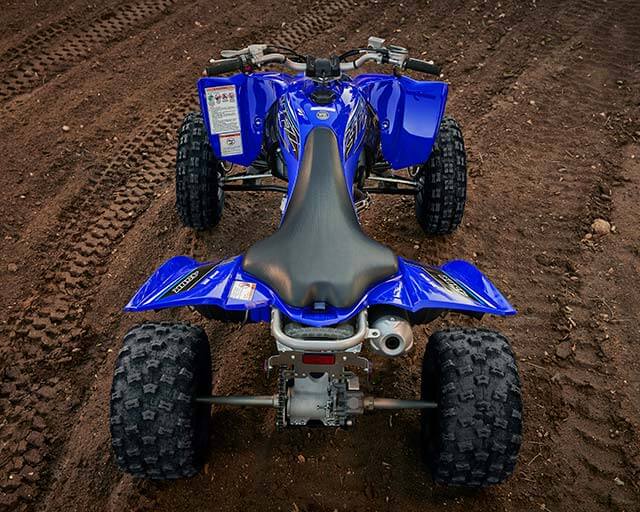 RACE ERGONOMICS
Large diameter, tapered handlebar reduces vibration and are mounted on 4-way clamps for exceptional adjustability. The two sets of holes in the handlebar crown and the eccentric clamps allow a rider to choose the standard setting, 10mm or 20mm forward, or 10mm back. Foot pegs are a generous 66mm wide, something riders will appreciate every time they want to get up on the pegs.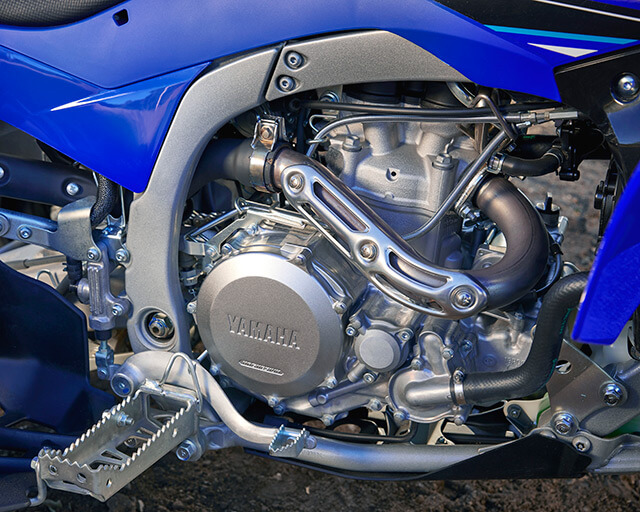 RACE-READY ENGINE
The YFZ450R is the most technologically advanced sport ATV on the market today. It combines a high-tech, quick-revving, titanium-valved, 449cc fuel-injected engine with a lightweight, professional-caliber cast aluminum/steel chassis. The power and chassis combination makes for a championship-winning machine time and time again.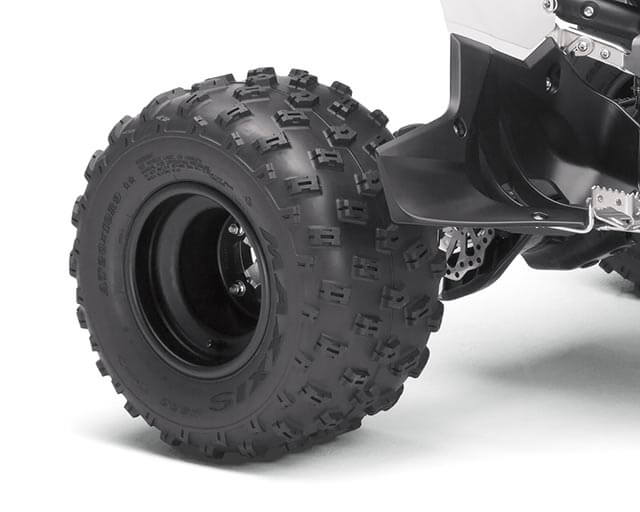 WIDE TRACK AND MAXXIS TYRES
Wheels are set motocross-spec wide, near the maximum allowable 1270mm, for great cornering speed. Maxxis® tyres help provide excellent handling and control. At 508mm in the rear and 533mm in the front, they provide better ground clearance than the competition.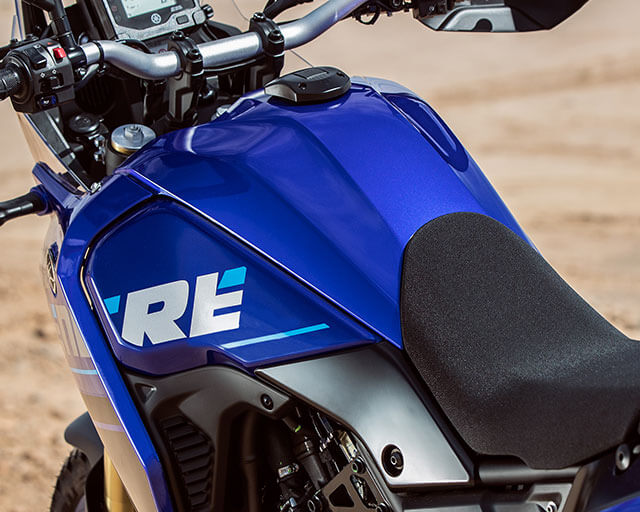 SLIM LONG-RANGE FUEL TANK
Throughout the development of this new generation adventure bike, Yamaha's key goal was to deliver class leading off road performance together with outstanding road abilities and offer a genuine long-range potential. The slim design of the fuel tank belies its 16-litre capacity, and its narrow rear section offers plenty of rider mobility and excellent knee grip. Whether you're sitting down or standing up, the compact dimensions of this long-range fuel tank enable you to shift your weight around effortlessly – and thanks to the excellent economy of the 2-cylinder engine, 16-litres of fuel will give a potential riding range of over 350km which gives the Ténéré 700 a high level of year-round all-terrain versatility.