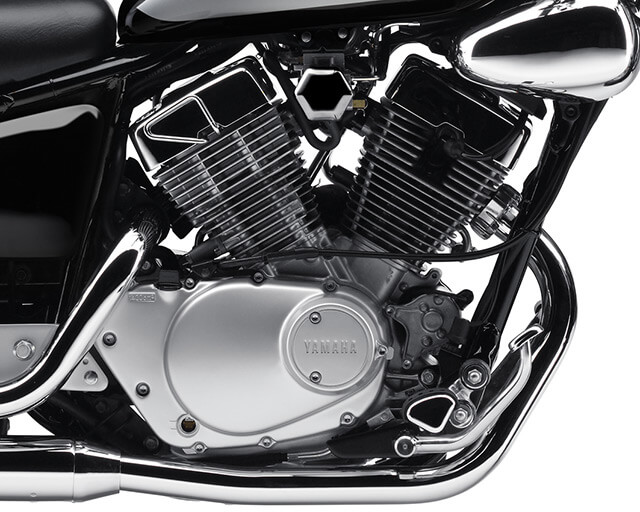 TORQUEY ENGINE
With a long, 66mm stroke, Virago's air-cooled, 60˚ V-twin engine has a smooth, torquey character that boasts plenty of bottom-end and smooth roll-on power, as well as the legs to comfortably attain highway speed.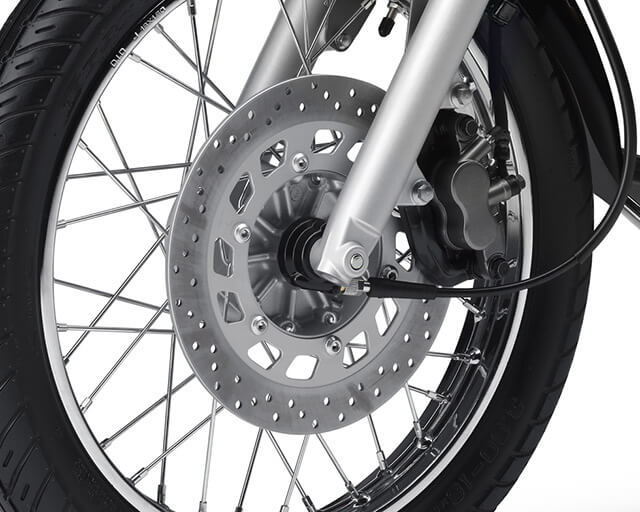 POWERFUL BRAKES
The impressive 282mm front disc brake and sturdy rear drum brake provide strong, highly controllable stopping power.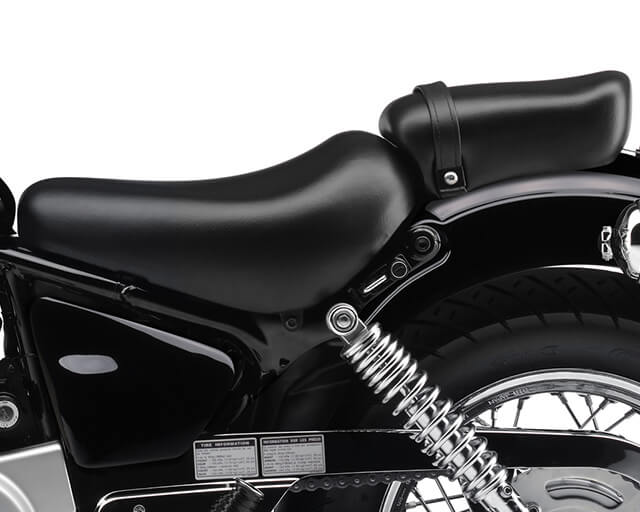 COMFORTABLE ERGONOMICS
Relaxed cockpit layout includes forward-mounted footpegs and low seat height. A plush, yet compact rear cushion means you can share your Virago experience with a significant other, all in relaxed comfort and style.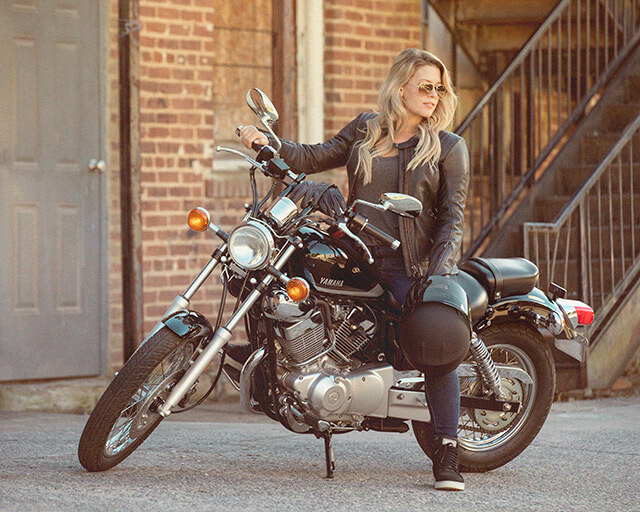 CLASSIC STYLING
Timelessly styled bodywork abounds on the XV250 Virago. Virago has turned more riders onto the wonderful world of cruising than almost anything else.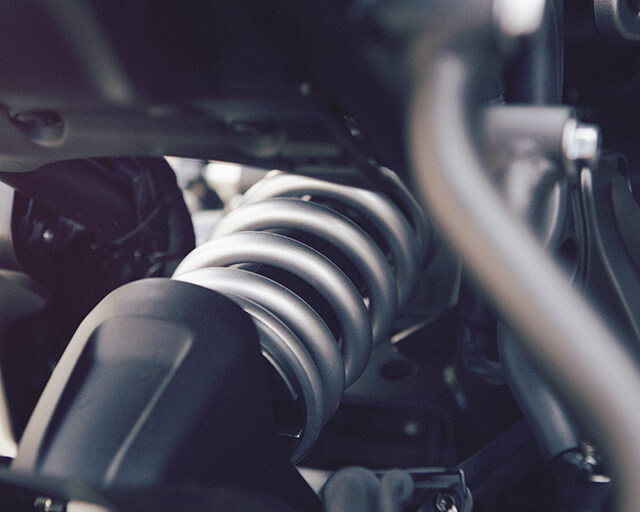 LINK-TYPE MONOCROSS
The link-type Monocross rear suspension system features a horizontal shock that is mounted directly to the engine's crankcase to save space and enhance chassis performance. And for a more enjoyable feeling when accelerating, the XSR700 is fitted with a short 530mm swing arm that enhances the connected feeling between the rider and bike.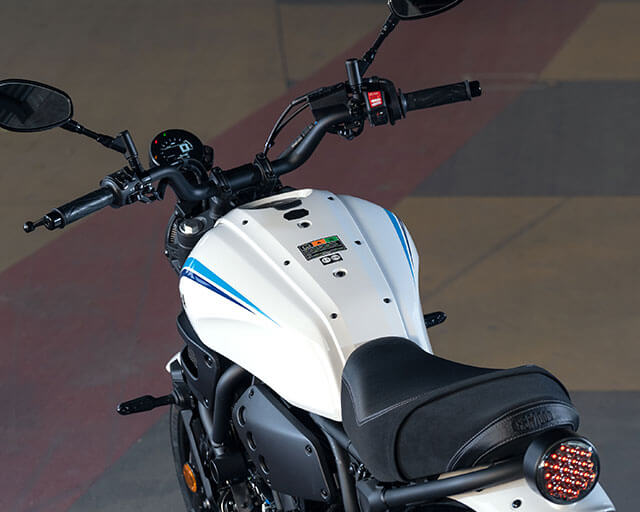 ICONIC STYLING
The colour schemes were influenced from iconic motorcycles of Yamaha's rich history. The famous 2-stroke RD350LC from the early eighties provided the inspiration for the modern interpretation of the colour schemes, resulting in the a crisp Heritage White and a more elegant Heritage Black combination.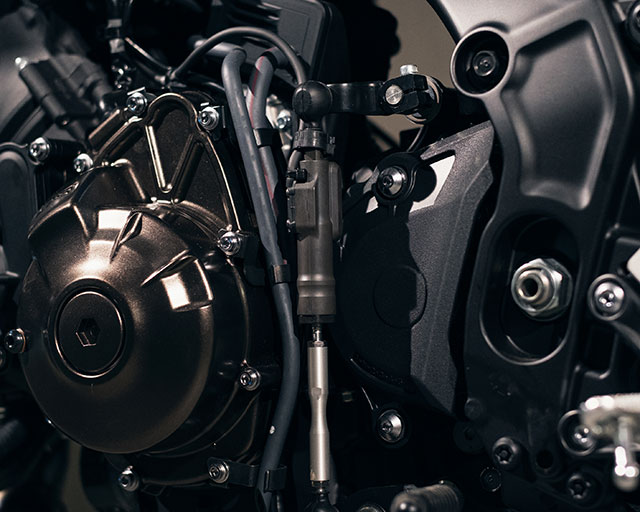 QSS, CRUISE CONTROL, A&S CLUTCH
The XSR900 comes with a high specification as standard and includes a Quick Shift System for clutchless upshifts and downshifts, as well as an Assist & Slipper (A&S) clutch for increased chassis controllability when slowing down. The Cruise Control is ideal for when you're in a relaxed mood.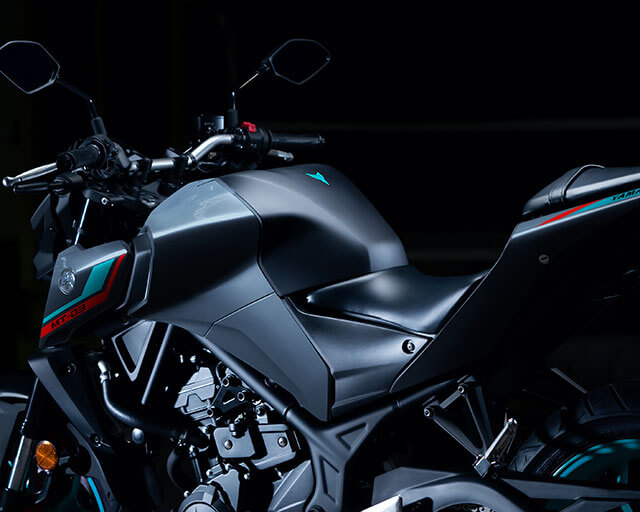 COMFORTABLE ERGONOMICS
The MT-03's ergonomic handlebar / seat / footrest layout is designed to give an upright riding position that makes this one of the most comfortable and versatile bikes in its class.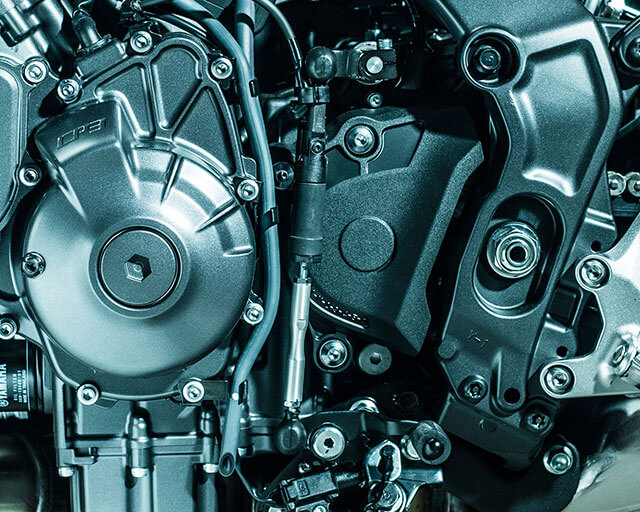 QUICK SHIFT SYSTEM
For ultimate acceleration the MT-09 gets a Quick Shift System (QSS) that ensures seamless and clutchless full-throttle upshifts and smooth downshifts. Together with the A&S clutch, this electronic aid transforms the riding experience and enables the rider to optimise the increased torque levels for more thrilling acceleration as well as higher levels of chassis stability and control when downshifting.