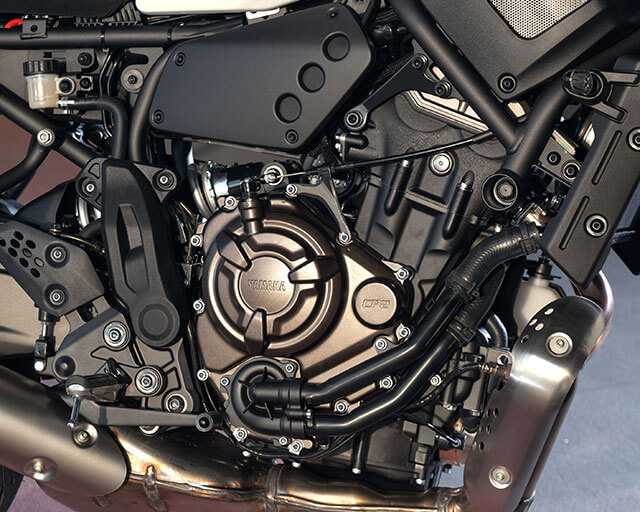 OUTSTANDING 2-CYLINDER ENGINE
What gives the new XSR700 such a special character is its 655cc inline 2-cylinder engine, developed using Yamaha's 'crossplane philosophy'. With an uneven firing interval, the 270-degree crank gives a strong feeling of acceleration and great traction, and the deep linear torque ensures outstanding performance.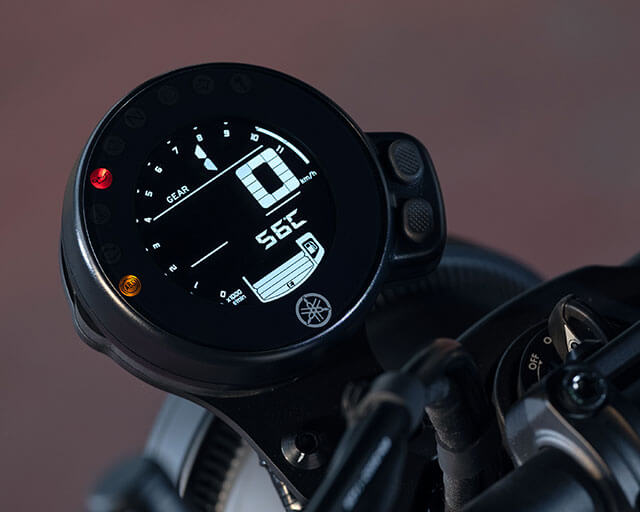 RETRO COOLNESS
The XSR700 delivers a genuine retro coolness with hints of vintage styling without compromising on riding control. Chassis dimensions and weight distribution have been carefully set to maximise the enjoyment felt during acceleration and give the rider a connected feel with the motorcycle.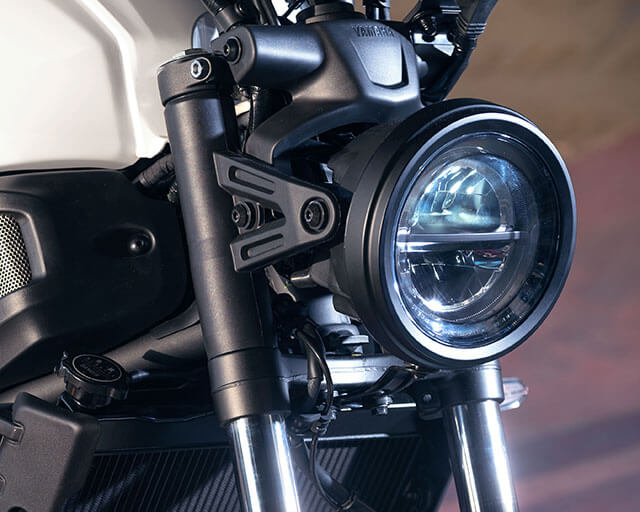 LED LIGHTING
The XSR700 is fitted with a heritage inspired round LED headlight with a split projector and a semi-circular position lamp. The LED tail light features a classically shaped round form, and the compact LED indicators are more subtly shaped, whilst providing outstanding visibility.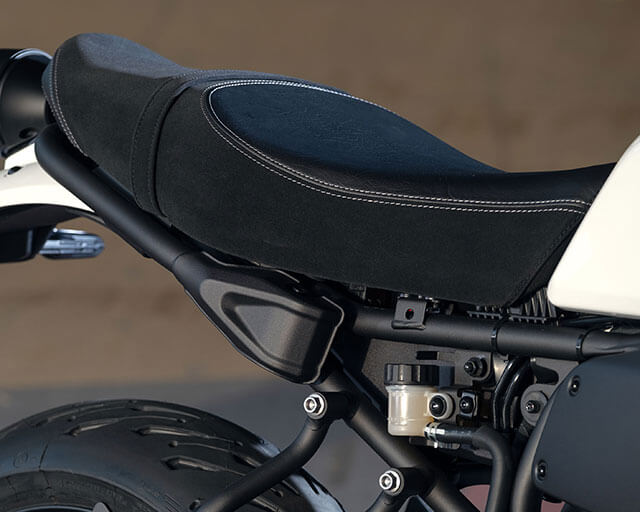 SLIM BACKBONE
For easy maneuverability and sharp agility, the new XSR700 runs with a light, slim steel and easy customisable backbone-type frame under the retro body that utilises the 655cc engine as a stressed member. Combined with its compact wheelbase and plush suspension systems, this strong and light chassis gives a responsive and engaging ride.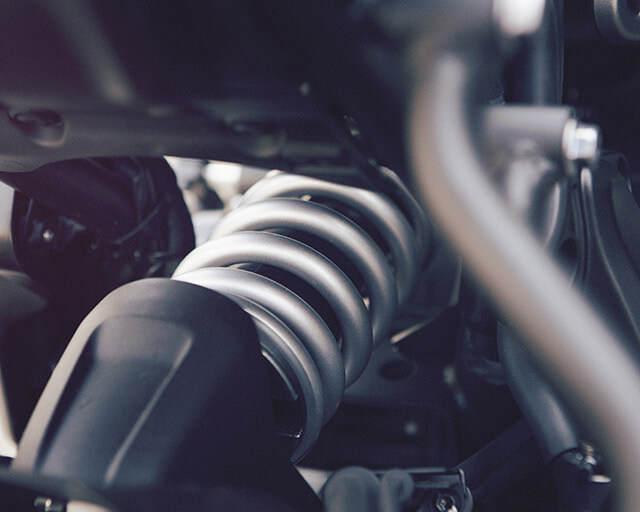 LINK-TYPE MONOCROSS
The link-type Monocross rear suspension system features a horizontal shock that is mounted directly to the engine's crankcase to save space and enhance chassis performance. And for a more enjoyable feeling when accelerating, the XSR700 is fitted with a short 530mm swing arm that enhances the connected feeling between the rider and bike.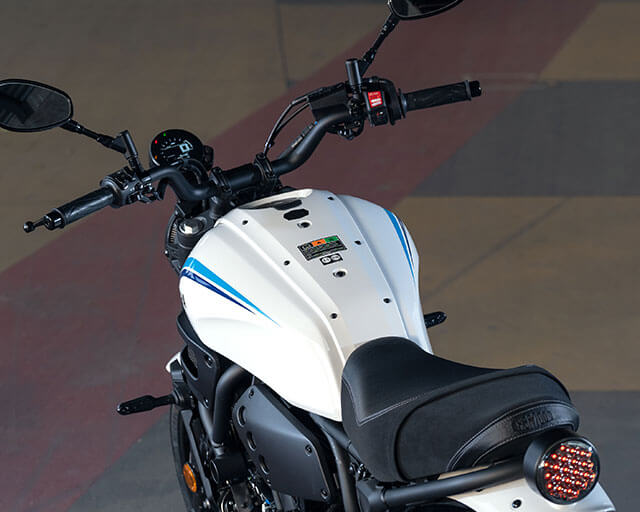 ICONIC STYLING
The colour schemes were influenced from iconic motorcycles of Yamaha's rich history. The famous 2-stroke RD350LC from the early eighties provided the inspiration for the modern interpretation of the colour schemes, resulting in the a crisp Heritage White and a more elegant Heritage Black combination.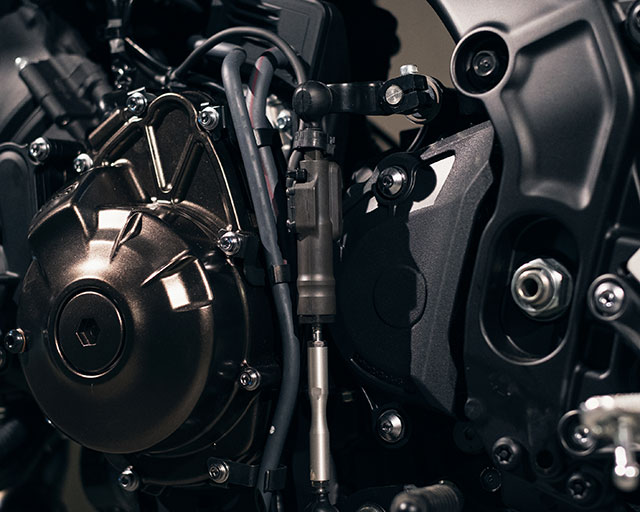 QSS, CRUISE CONTROL, A&S CLUTCH
The XSR900 comes with a high specification as standard and includes a Quick Shift System for clutchless upshifts and downshifts, as well as an Assist & Slipper (A&S) clutch for increased chassis controllability when slowing down. The Cruise Control is ideal for when you're in a relaxed mood.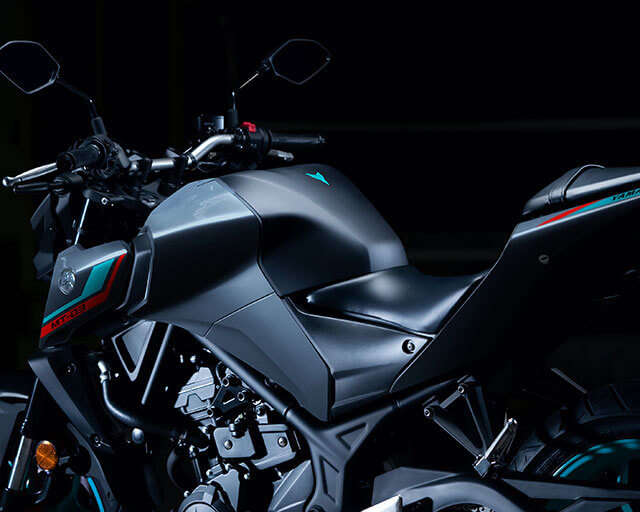 COMFORTABLE ERGONOMICS
The MT-03's ergonomic handlebar / seat / footrest layout is designed to give an upright riding position that makes this one of the most comfortable and versatile bikes in its class.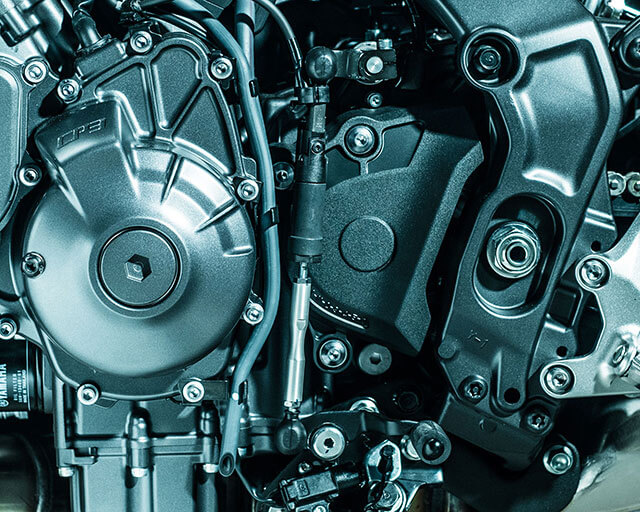 QUICK SHIFT SYSTEM
For ultimate acceleration the MT-09 gets a Quick Shift System (QSS) that ensures seamless and clutchless full-throttle upshifts and smooth downshifts. Together with the A&S clutch, this electronic aid transforms the riding experience and enables the rider to optimise the increased torque levels for more thrilling acceleration as well as higher levels of chassis stability and control when downshifting.