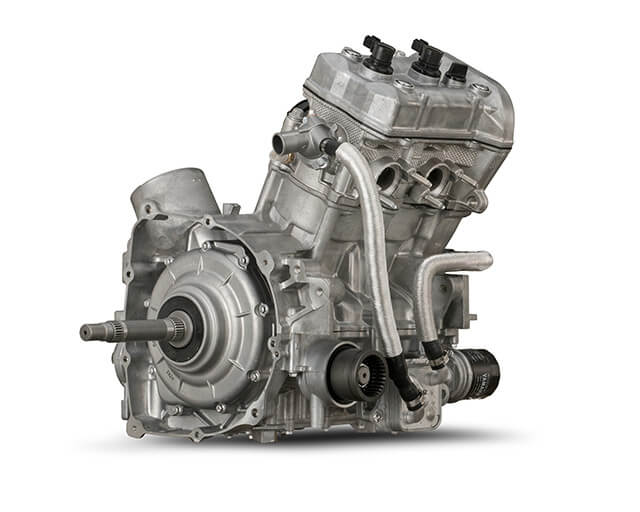 POWERFUL TWIN CYLINDER ENGINE
The 847cc parallel twin cylinder engine produces high levels of linear torque, giving the X4 the ability to carry 4 full-sized adults and their cargo across technical and hilly landscapes with ease. For a stronger driving force at low and high speeds, the cross-plane concept design features a long stroke together with a 270-degree crank.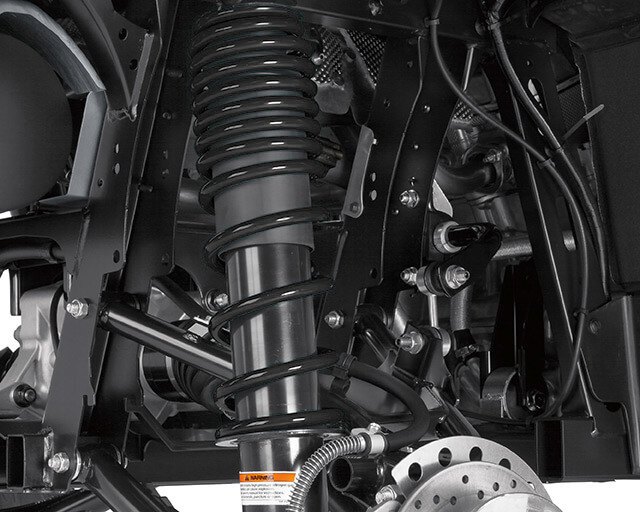 SELF-LEVELING REAR SHOCKS
Whether you're riding alone or with passengers and cargo, the self leveling rear suspension makes sure that every journey is comfortable. Whatever the load, this intelligent rear suspension system helps to maintain a consistent ride height that enhances the overall ride quality - even on rugged terrain.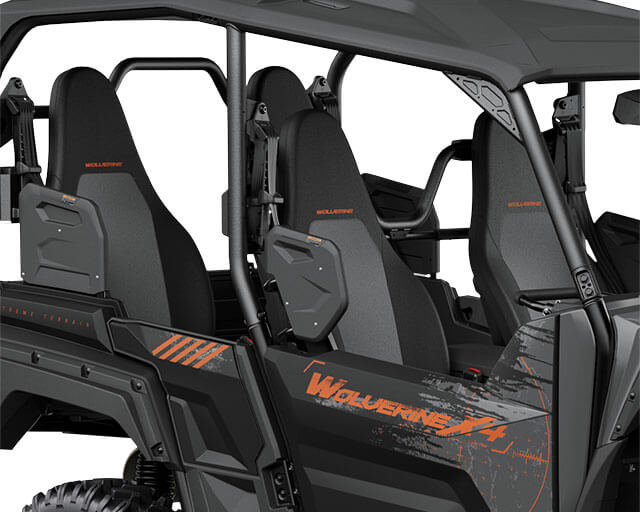 4 FULL-SIZE HIGH-BACK SEATS
The Wolverine X4 XT-R is equipped with full-size seats that are designed to accommodate 4 passengers in comfort. Featuring premium quality cushioning with stitched covers, these luxurious high-back seats ensure that you and your passengers experience a relaxing and enjoyable ride - even on the most extreme terrain.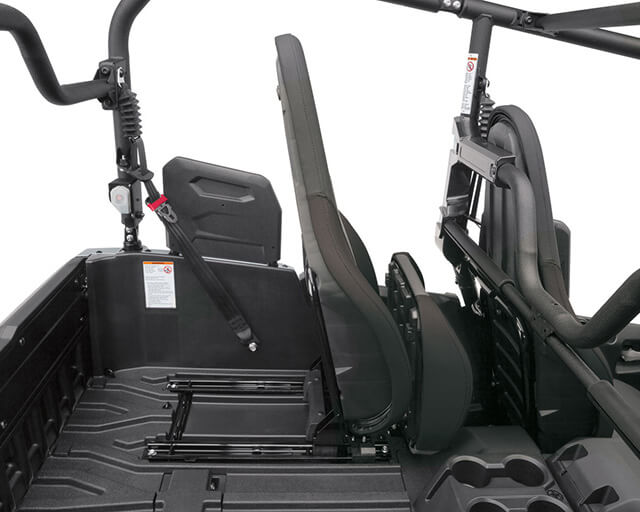 ADAPTABLE AND VERSATILE LAYOUT
With 100mm of front/rear adjustability, the driver's seat can be set up to suit your individual preference - and the steering wheel can be moved through 12 degrees of tilt to achieve the optimum ergonomics. And when you're not carrying passengers in the back, the two rear seats can be folded to increase the cargo bed size and capacity.
ON-COMMAND 4WD
Yamaha's renowned On-Command 4WD system lets you switch between 2WD, limited-slip 4WD and a fully locked differential 4WD. Unlike competitors' automatic 4WD systems, On-Command puts the driver in full control to make the most of available traction in any sort of terrain.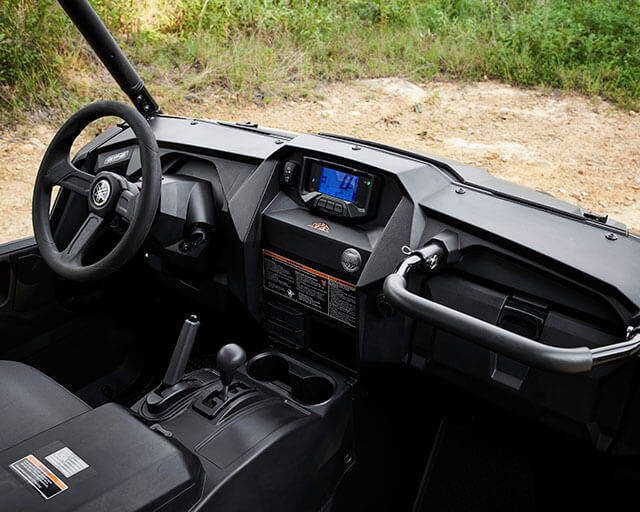 QUIET AND COMFORTABLE
We've gone to great lengths to make sure that you and your passengers are able to enjoy a quiet and relaxing ride. The large volume intake and exhaust systems drastically reduce engine noise and make conversations between occupants easy to hear - while the rubber engine mounts and extensive chassis insulation minimise foot board vibration.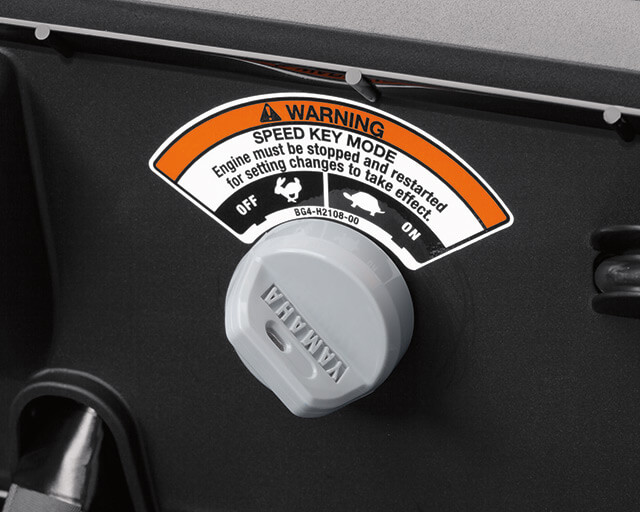 SPEED MANAGEMENT SYSTEM
The Wolverine X4 XT-R comes standard with a Speed Management System which allows the owner to limit the vehicle to a top speed of 40 kph, ideal for work sites or other special operating conditions.