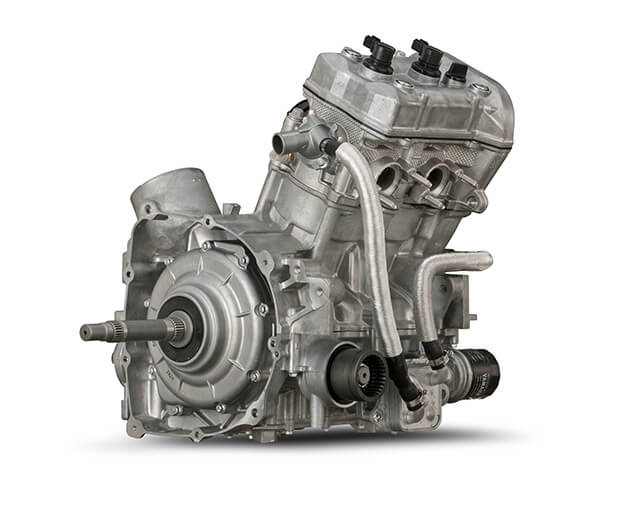 POWERFUL TWIN CYLINDER ENGINE
The 847cc parallel twin cylinder engine features the full range of Yamaha's advanced performance technologies. Forged pistons and connecting rods ensure durable high-rpm performance, with Yamaha's 270-degree Crossplane Concept Crankshaft for linear torque development and excellent power throughout the rpm range. To improve efficiency, the engine features a dry-sump design for a more compact layout and offset cylinder block to reduce friction loss, while rubber engine mounts and a geared counter balancer ensures smooth running from idle to redline.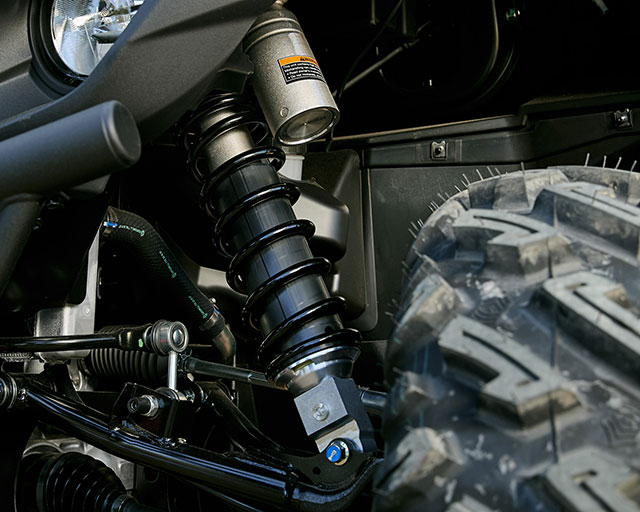 HIGH PERFORMANCE SUSPENSION
The Wolverine X2 XT-R features advanced suspension technology typically found only on sports-focused side-by sides, for enhanced chassis control and adjustability with awesome response and handling feel. The KYB piggyback shocks are fully adjustable for spring preload, rebound damping, and both high and low speed compression damping, which gives the Wolverine X2 XT-R an exceptionally tunable ride character, whether the day calls for cargo carrying or trail blasting.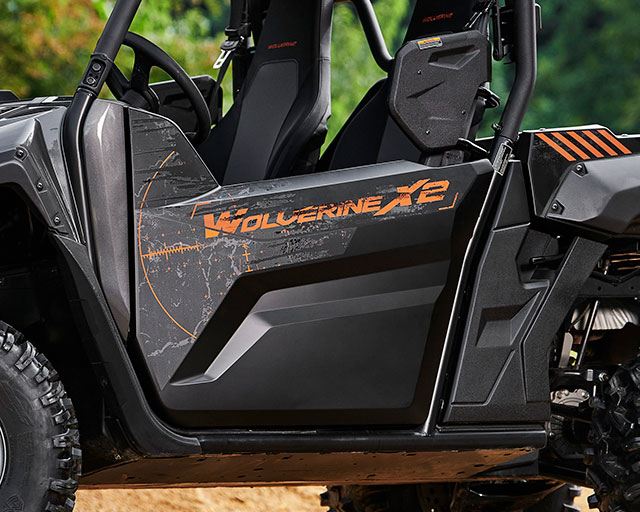 UPGRADED STYLING AND DOOR DESIGN
The newly designed doors improve entry and exit for both the driver and passenger while the newly styled roof support give the Wolverine X2 XT-R a sleek new look. With a more compact shoulder bolster and cut outs for seamless integration of accessory speakers, you'll easily be able to hop in the Wolverine X2 XT-R, and you won't want to get out.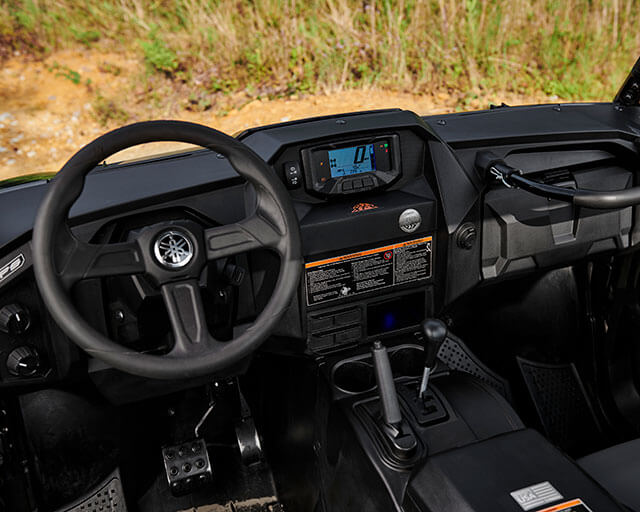 ENHANCED COMFORT
The Wolverine X2 XT-R takes comfort to a whole new level. The driver's seat has more adjustability while the upgraded driver pedals and new easily adjusted seatbelts without the need for tools improve comfort for a wider range of driver heights. The new blue backlit meter makes reading the display a breeze while the soft touch knee area also guarantees that you'll never want to get out of the Wolverine X2 XT-R.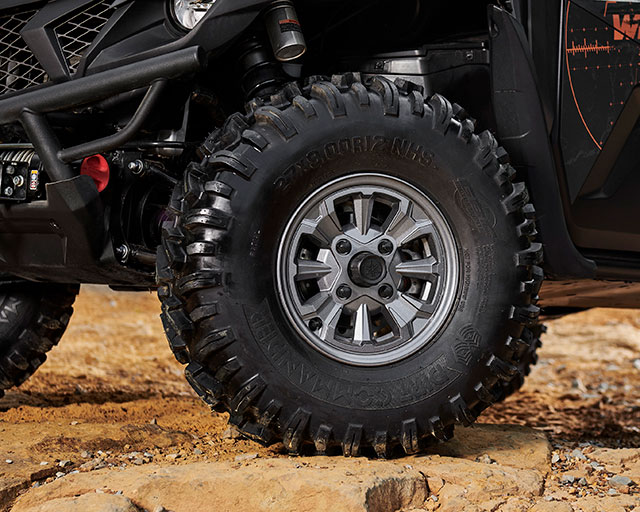 UNIQUE WHEEL AND TYRE PACKAGE
The Wolverine X2 XT-R is equipped with 27-inch GBC® Dirt Commander® radial tyres to handle a variety of terrain while providing confidence-inspiring grip and feedback. The Dirt Commander tyres offer a confidence-inspiring ride with capable ground clearance and traction, as well as exceptional durability from an 8-ply construction.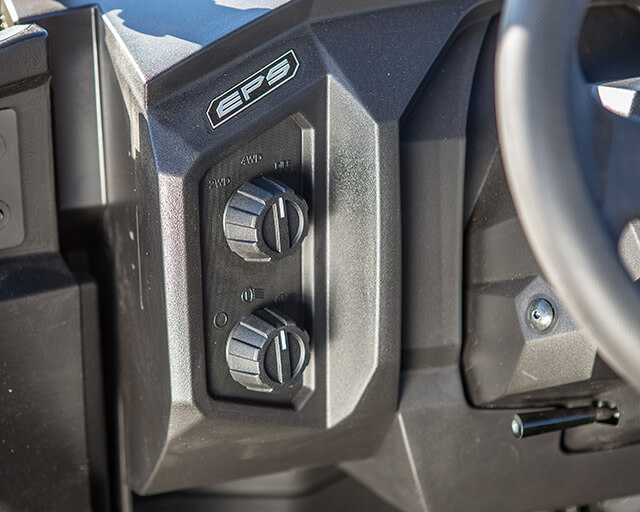 ON-COMMAND 4WD
Yamaha's renowned On-Command 4WD system lets you switch between 2WD, limited-slip 4WD and a fully locked differential 4WD. Unlike competitors' automatic 4WD systems, On-Command puts the driver in full control to make the most of available traction in any sort of terrain.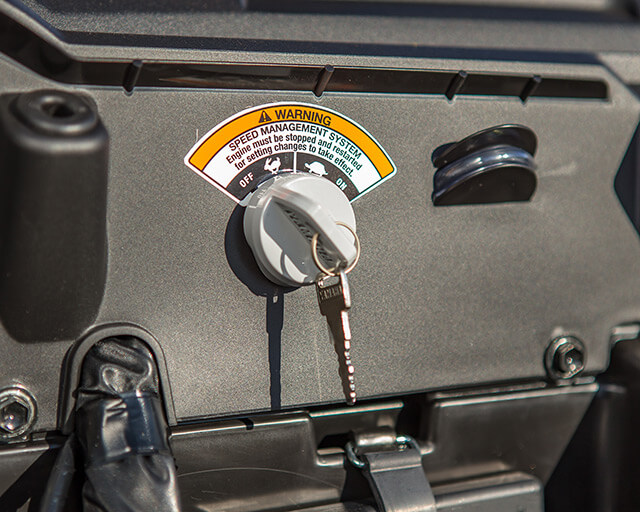 SPEED MANAGEMENT SYSTEM
The Wolverine X2 XT-R comes standard with a Speed Management System which allows the owner to limit the vehicle to a top speed of 40km/h, ideal for work sites or other special operating conditions.