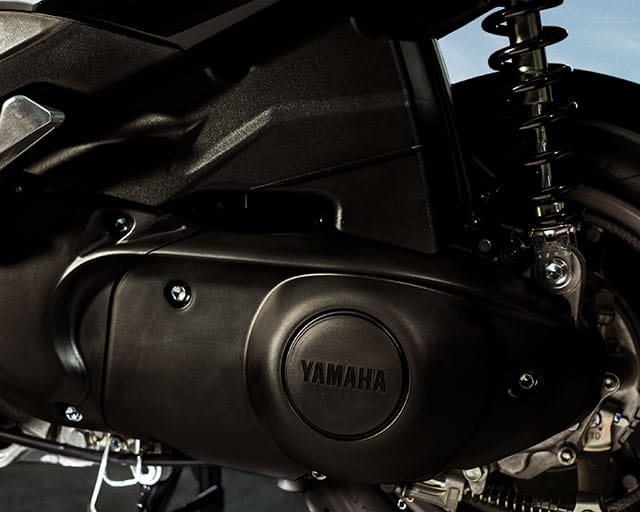 BLUE CORE ENGINE
What makes the D'elight an ideal urban commuter is its remarkably quiet and economical 125cc engine that is fully EU5-compliant. Developed using Yamaha's cutting-edge Blue Core technology that ensures optimal running efficiency, the latest engine produces its maximum torque at only 5000 rpm – a considerably lower engine speed than other scooters in its class.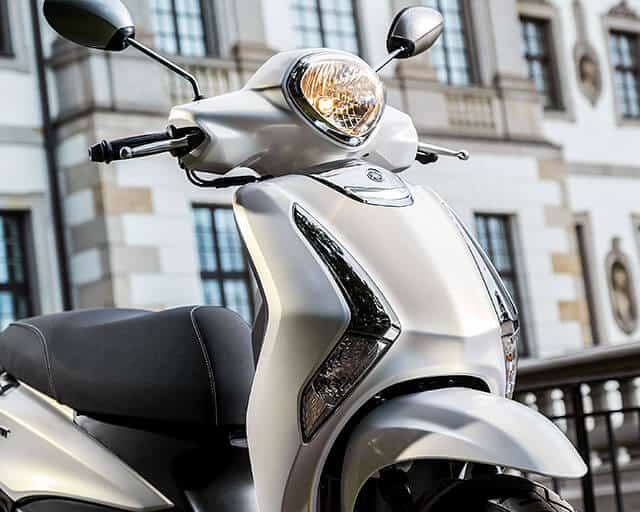 UNISEX BODY DESIGN
The new D'elight gets a modern new unisex body design that features a more rounded headlight as well as flush fitting flashers and a cowl-mounted position lamp. The restyled front cowl provides excellent protection from the wind, and the spacious and flat footboard area ensures a comfortable riding position together with easy access.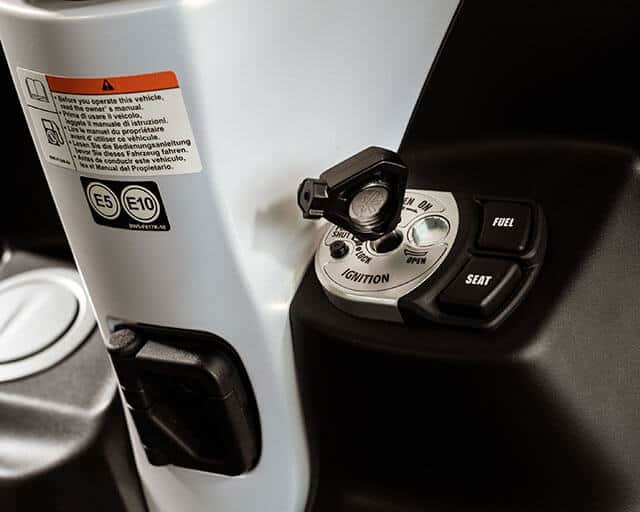 START & STOP ENGINE TECHNOLOGY
The new D'elight is equipped with the latest switchable Start & Stop engine technology. When the system is switched on the Start & Stop function automatically cuts the engine whenever the scooter comes to a stop at lights or junctions to minimise local pollution and reduce fuel costs. It instantly restarts when the brakes are released and the throttle is turned.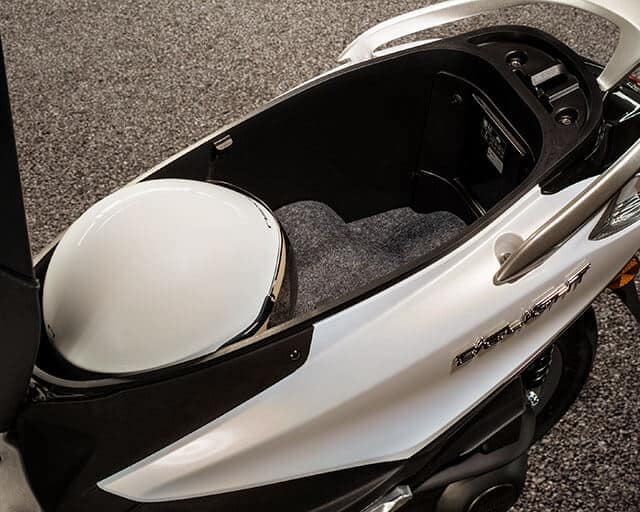 LARGE UNDERSEAT STORAGE
The D'elight features a large underseat storage space that makes it the ideal choice for everyday commuting. The comfortable dual seat can be unlocked to reveal the weatherproof storage that is large enough to accommodate one full-face helmet – one of the only models in the class to do so. It's also the ideal place for carrying various personal or work-related items safely and securely – and is perfect for when you need to do some last-minute shopping.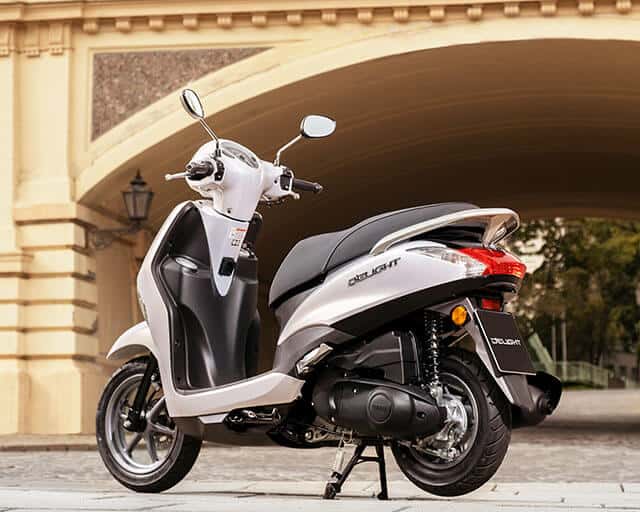 LIGHT AND AGILE
Weighing just 101 kg with fuel and oil, the new D'elight is the lightest scooter in its class, making it the ideal choice for female and male urban commuters who may be new riders. This extremely low weight offers a number of benefits, including increased agility – particularly in stop-start urban traffic – as well as making parking and putting the scooter on its stand so much easier.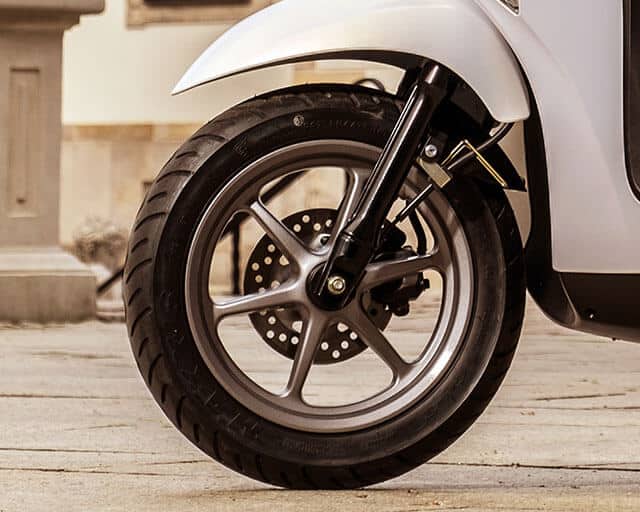 12-INCH FRONT WHEEL
The new D'elight is fitted with a 12-inch front wheel that contributes towards this urban commuter's extremely agile handling characteristics. Six-spoke alloy wheels minimise unsprung weight and help to make this the lightest scooter in its class, and the 90/90-12 front and 100/90-10 rear tyres provide excellent grip.